David Usry
General Manager/PGA Professional
CAREER BIO
Born and raised in Augusta, Ga., David Usry began playing golf at the age of 5. After a successful junior golf and high school career, Usry accepted a golf scholarship to Georgia Southern University. Highlights during his amateur career included winning the 1981 Georgia State Junior Championship at Coosa Country Club in Rome, Ga., and being selected All-American during his senior year of high school. He won many other junior and amateur golf tournaments and in 1989 was chosen and sponsored by Golf Digest magazine and Schweppes in the 1989 PGA Tour Qualifying School.

After a successful amateur career, Usry turned professional and played four years alongside future winners on both the PGA TOUR and Nike Tour (now known as the Korn Ferry Tour).

In 1988, Usry began his career in the golf business as an Assistant Golf Professional at Spring Valley Country Club in Columbia, South Carolina. He also served as an Assistant Golf Professional and Playing Professional at The Thornblade Club in Greer, S.C., and The Windermere Golf Club in Blythewood, S.C.

Usry moved back to his hometown in 1997 and was the Head Golf Professional at North Augusta Country Club for over nine years. While there he also served as Club Manager where he managed a major golf course renovation project in 2005 that lead to an increase in overall Membership for the club. He then served as Director of Golf at Forest Hills Golf Club where he was instrumental in turning the club around both financially and membership wise.

Usry was elected into the PGA of America for membership in 1994.

DAVID USRY'S PROFESSIONAL ACCOMPLISHMENTS
Business School I – 1991
Business School II (finished in the Top 5% of the class) – 1993
Business School III – Advanced Professional Training – 1999
Chosen as "One of Americas Top Golf Instructors" by the Consumers Research Council of America (CRCA) – 2002
Nominated for the 2002 Jr. Golf Leader Award for the Carolinas PGA Section
Interviewed by ESPN on Golf World
Sponsored by Golf Digest and Schweppes at 1989 PGA Tour Qualifying School
Chosen by a panel of experts from Golf Digest to play in the Schweppes Golf Digest Challenge
Featured Professional on FINDaLESSON.com website
Wrote a weekly Golf Tip for the Columbia County News-Times Newspaper
Usry and his wife, Jeanine, have been married 34 years. They have one son, Evan, who played collegiate golf for Mercer University in Macon, Ga., and now resides in Dublin, Ga., with his wife, Candice.
Chris Hargrove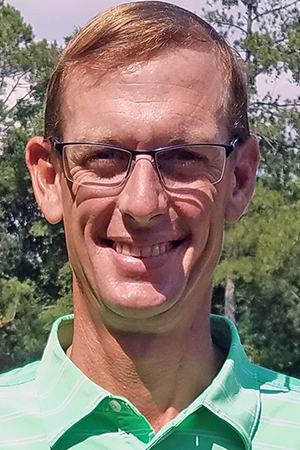 Greens Superintendent
CAREER BIO
Chris Hargrove was named Greens Superintendent on July 14, 2021.

A native of North Augusta and Edgefield County, Hargrove had been serving as Interim Superintendent since May 26, 2021.

"Chris has done a terrific job of stepping right in and keeping things running," Usry said. "He's got a ton of experience around this place and knows how to get things done. He's an asset to this club and this community and we're excited to make this official."

Hargrove was reunited with Mount Vintage in August 2019, when he joined the staff as the Assistant Greens Superintendent. In his first stint, he spent nearly two-and-half years at the club as a second assistant superintendent from 2004-06. After eight years in the private landscaping business, he returned to the golf business in 2014 when he was named Assistant Superintendent at Bent Tree Golf Course in Jasper, Ga.

Hargrove, 40, made his way back to the CSRA in 2016 when he accepted the Assistant Superintendent position at nearby Forest Hills Golf Club in Augusta. He held that post for three years, where he oversaw all day-to-day operations of the grounds including irrigation, landscaping, chemical application, and turf quality.

He has one son, Logan (8).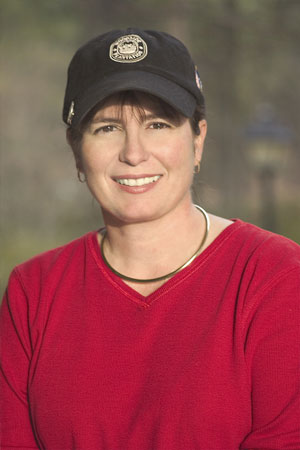 Cara Andreoli
PGA Teaching Professional
CAREER BIO
A well-respected instructor with an eye for detail, Cara Andreoli joined the Mount Vintage Golf Club staff in April, 2021.

She most recently served at West Lake Country Club in Augusta for the last year-and-a-half. Prior to that, she spent 11-and-a-half years at Jones Creek Golf Club in Evans where she developed an extensive clientele.
"We're beyond delighted to welcome Cara to our staff and have her on board," said General Manager/PGA Professional David Usry. "I've known Cara for quite some time and her reputation as a golf teacher and as a person is impeccable. Having her at Mount Vintage is a big feather in our cap. She has quite a dedicated following of students and she has already fit in quite well here."

Originally from Wethersfield, Conn., Andreoli was a three-time Junior State Champion and Women's Amateur Champion. She graduated from Wake Forest University, where she earned team MVP honors as a freshman and served as team captain during her senior season.

Andreoli played professionally on the Futures (Symetra) Tour after college. She received her PGA Class A status in 1995 and has been an instructor for over 32 years.

She spent nearly 14 years as a teaching professional at Woodside Country Club in Aiken. In addition, Andreoli served as an instructor at Peggy Kirk Bell's "Golfaris" at Pine Needles in Southern Pines, N.C., from 1999 to 2014.
Mark Rearden
Tennis Professional
---
CAREER BIO
Mark Rearden is a career tennis professional and most recently retired as the Director of Tennis at the West Lake Country Club in Augusta.

He has been a PTR Professional for 20 years and after 40 years of service to the USPTA, he became a Master Professional in 2016. He is a Specialist in Competitive Player Development and has authored articles for Tennis Industry, the TennisPro and AddVantage Magazine.

Rearden has been a Certified Official for most of his 40-plus years in the industry and has Directed or Refereed Satellite Pro tournaments, the ITA Small College National Championships and countless district and sectional level events.